El Torcal - an extraordinary rocky landscape in Andalusia.
But not only the landscape is unusual, the photographs are too.
El Torcal de Antequera is about 50 km north of Malaga and 15 km from the provincial town Antequera , which is well worth seeing
Before my trip to Andalusia, it had rained a lot there, including the day before my visit to El Torcal de Antquera Natural Park. On the way there the rain had stopped, but the closer I got to the rocky landscape, the more foggy it got. With a visibility of less than 50 m, almost nothing could be seen from the imposing rocks. A few tourists came back after a short time with clean shoes. They cannot have gone far.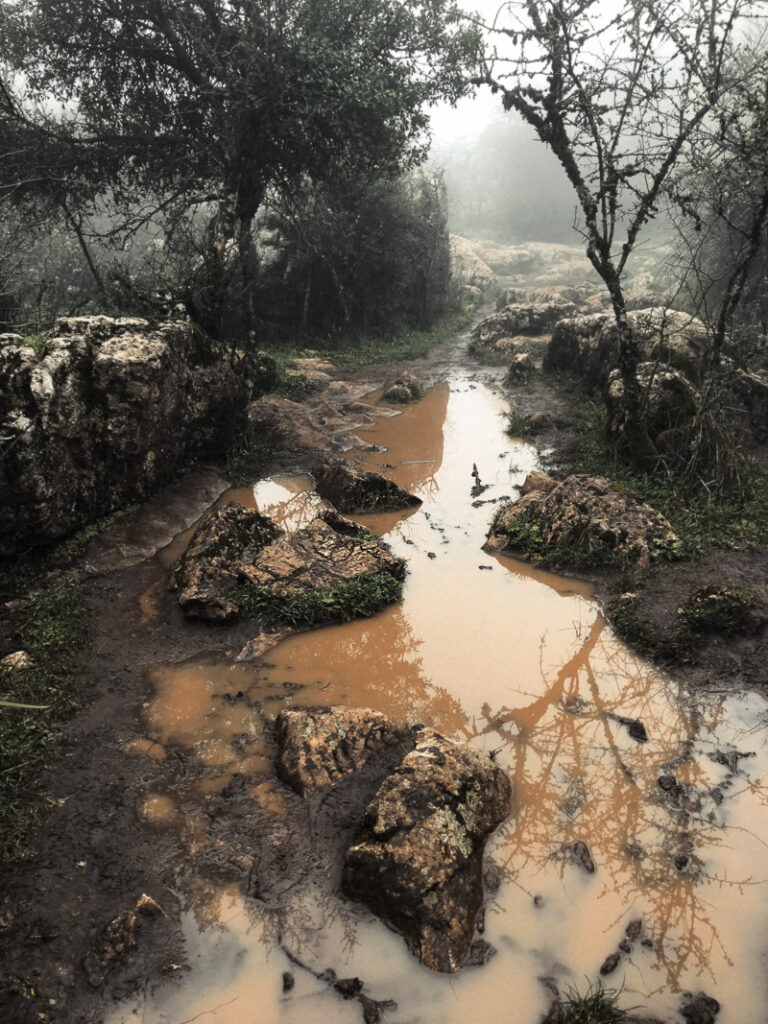 Hiking trail in El Torcal
Nevertheless, I decided to do a 5 km circular hike over rocky and, above all, muddy and slippery paths. Hardly anyone was there, and my initial disappointment with the fog quickly turned into excitement at the extraordinary, mystical scenery with its shadowy rocks.
Not only the landscape is unusual but also my photographic technique. I used an infrared camera that captures something that cannot be seen
The camera is a modified Fujifilm X-T1 digital camera that records infrared radiation instead of visible light. This technique is mostly used for sunshine, but as you can see here, you can also achieve extraordinary things with it in fog.
You just have to have the courage to work differently.