My first photo shoot with Judy was a while ago, but we had never lost sight of each other. The joy at our second meeting was correspondingly great. Judy is a wonderful model for different subjects, but you don't have to do everything at once. We preferred to concentrate on portraits in a beautiful setting and work out pictures of that in black and white. I am very happy about these photos with Judy.
This is my favourite photo from our previous photo shoot: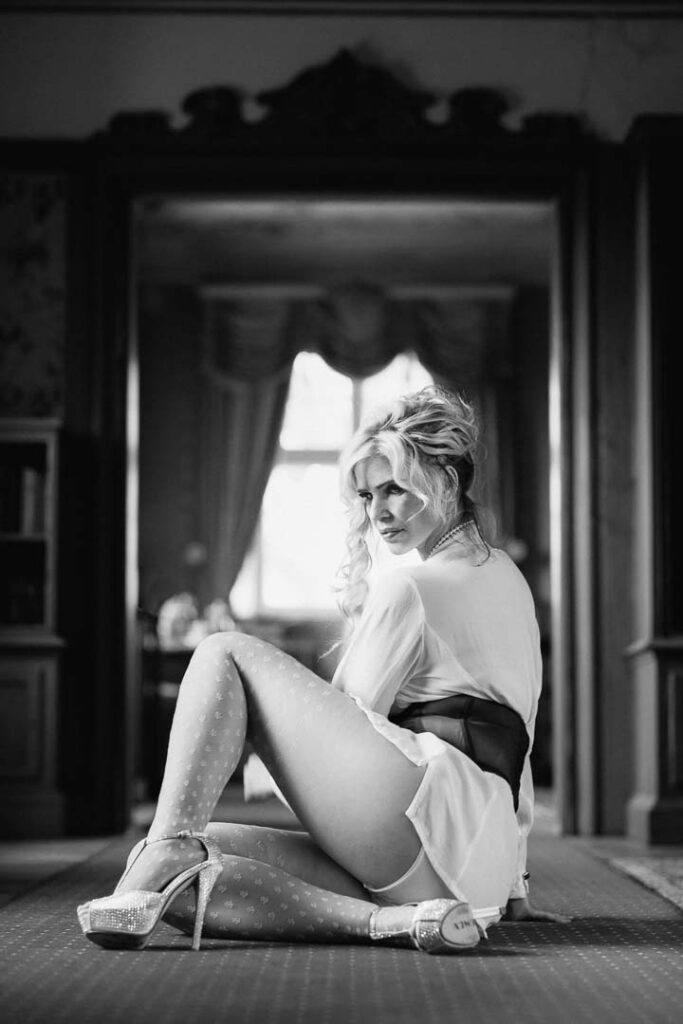 I shot it with the Canon 5D MkII and the Canon EF 1.2/85 at open aperture. It is an excellent portrait lens that I still own.
For our portrait shoot I had an easily transportable kit with me with my Fujifilm X-T2 and the lenses XF 2.8/16-55 and XF 2.8/50-140. Both are neither small nor light for APS-C lenses, and neither are cheap. They are also not a replacement for the Canon portrait lens, but they are still excellent lenses. They have excellent image sharpness even at open aperture and a pleasant blur characteristic in the background.
With these two zoom lenses and the fast camera, you hardly have to worry about the technology and can thus concentrate entirely on the collaboration.
Despite the long time in between, we were able to continue our first shooting in the best possible way. We were so satisfied with the pictures that we agreed for another shoot this time.